Andrea Putaggio graduated from Politecnico di Milano with a BS in Industrial Design (2006) and a MS in Design Engineering (2009).  
Since 2008, Andrea's professional path unfolded from Italy to China to Sweden. 
Andrea collaborated with small and large teams, delivering successful projects for companies such as Electrolux, HUAWEI, Scania, 3M, ABB, Unilever, Telia Company, Chicco, Barilla, Beta Tools, etc... winning international awards such as Red Dot Design Award, IF Design Award,  International Excellence Design Award IDEA, Good Design Award, ADI INDEX and having his products exposed at Triennale di Milano, at IF Design Museum and at Las Vegas CES.
​​​​​​​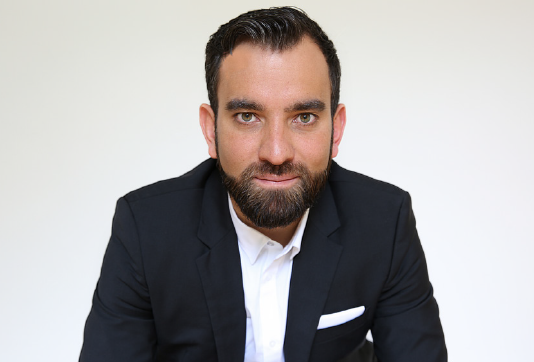 Creative innovator and committed designer with entrepreneurial mindset, Andrea approaches design as a strategic tool for growth. He matured a holistic approach to innovative experience design, backed by both research, design thinking, problem solving, lateral thinking and by hard skills in concept design, prototyping and user testing, industrial design and design engineering as well as in interaction design and UX.
The convergent approach to connected products and product-service-systems is a distinctive trait of Andrea's approach to design, defined by the consistent integration of mutually supporting sets of design features, such as HMI and industrial design, material and processes selection, clever engineering, as well digital features and service touch-points.
Andrea's projects convince corporate management and multidisciplinary teams as they are insights-based and facilitate informed decision making by incorporating the voice of customer early on. His designs are built and tested against solid evidence and address meaningful use-cases and business opportunities that the designer extrapolates from his research methods, such as in-house stakeholders interviews, user research and shadowing, workshops, as well as by adopting user-centric and sector-relevant marketing KPIs, such as Best in Test criteria, Amazon Star Ratings, online reviews and social listening.
Andrea's attention to detail and advanced form-giving skills have a strong brand communication purpose and his aesthetics proposals are always tailored to strengthen brand narratives and make the brand purpose tangible via the product touchpoints.
At the same time, Andrea's designs are functional and aimed at empowering users via intuitive design, innovative hero functions, by eliminating friction points and increasing pleasure in use. 
As a design engineer and product developer, Andrea designs are functionalist, feasible and economically viable: he iteratively refines details, aiming at functional and aesthetic synthesis, parts integration, cost reduction and complexity management, aiming at superior quality and making the most out of available resources.
Andrea is a pro-active, self-starter and collaborative design leader, managing projects to timely deliver perfect designs. Collaborating with Andrea enriched his clients not only with successful products, but by inspiring and coaching multidisciplinary teams with a strong drive towards human centered innovation and with new approaches, competences, processes, structures and tools, contributing to both short term product success and long-term know-how and organization set-up.